Dining from Lisbon's Highest View
Meet Lisbon from one of the most glamorous and renowned restaurants.
Located on the top floor of the Sheraton Lisboa Hotel & Spa, the Panorama Restaurant offers a selection of culinary experiences, combining traditional Portuguese cuisine with a touch of urban flavour, in a sophisticated atmosphere, while offering the breathtaking views of the vibrant city.
Gallery
Albums
Photo Gallery
Video Gallery
À La Carte
Taste our menu filled with temptations and textures waiting to be discovered. Enjoy the great selection of traditional Portuguese dishes with the Chef's contemporary interpretation.
Starters
GRILLED RED PRAWN
Red prawn, beet, bone marrow mayonnaise, smoked aromas. Inspiration: 25th of April Bridge,monochromatic.
ALENTEJANITA
Iberian pork "presa" clams and potatoes. Inspiration: Memories from a childhood spent with my grandmother at Alentejo.
"Zezinha" Codfish
Codfish, crayfish, fried potatoes, egg yolk and olive. Inspiration: "Braz" Codfish.
GASPACHO WITH OCTOPUS "XARA" AND SWEET POTATOES
Tomato, onion, peppers, olive oil and oregano. Inspiration: Flavours of local fish stew.
Grilled Vegetable Salad
Organic vegetables, coriander and citrus dressing.
Fish
GALAPINHO`S BEACH MULLET
Mullet, corn, shellfish from Setúbal. Inspiration: Galapinhos beach in Setúbal.
CODFISH WITH VEGETABLES
Vegetables, codfish, meat broth. Inspiration: Traditional Codfish with vegetables.
Rice with Razor shells and Sea bass
Rice, razor shells, sea bass and green apple. Inspiration: Razor shells rice - Algarve.
Meat
BAIRRADA SUCKLING PIG, CHIPS AND GRILLED LETTUCE WITH PRAWN SAUCE
Suckling pig, chips and prawn sauce. Inspiration: Roasted Suckling Pig - Bairrada.
AGED RIB EYE STEAK WITH SAUTÉED VEGETABLES
Rib eye steak, fresh vegetables. Inspiration: The colourful palette of the Portuguese countryside landscape.
LEG OF LAMB IN THE CHARRIOT (for 2 people)
Roasted lamb leg, broccoli and sautéed fresh broad beans. Inspiration: Sharing at the table.
From the Grill
Sauces
Pepper, Butter, Spicy, Chimichurri
Side Orders
Sautéed potatoes with herbs, Mashed potatoes, Potato gratin, Baked crushed potatoes, Steamed rice, Rice with mushrooms, Spinash purée, Asparagus, Sautéed vegetables Mixed salad
Desserts
AUNT CRISTINA'S MOLOTOF
Sour almonds ice cream, milk crunchy, salted caramel, cotton candy. Inspiration: Aunt Cristina's recipe.
STRAWBERRY XXL
Cold soup, roses ice cream, cracker, pink crispy and wild strawberries.
"Pastel de Nata"
Creamy custard tart, cinnamon and lemon flavors. Inspiration: "Pastel de Nata".
"ABADE DE PRISCOS" PUDDING
Pudding, lavender, eucalyptus ice cream. Inspiration: Lighter version of "Abade de Priscos" pudding.
Notes: Should you have any food allergies, please advise your service attendant.All prices include VAT.Guest complaint book available.Prices may change according to seasonality of the products.
Wine List
We have an extensive wine list to compliment your meal.  Your waiter will be on hand to guide you to the wine that compliments your meal.
Special Offers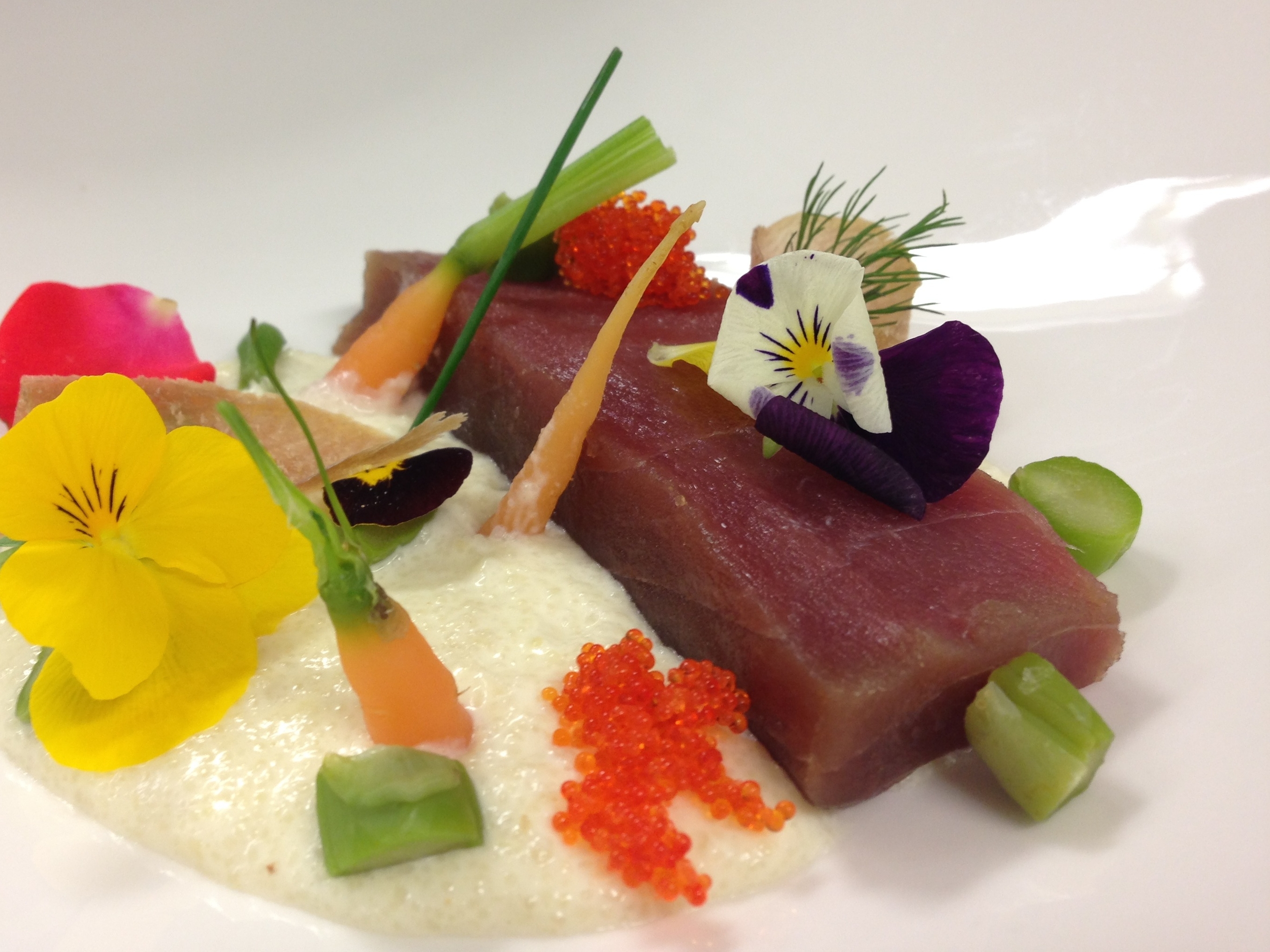 According to available offers
Next course Starpoints. Learn More
Taste the SPG Life
SPG® Members may earn Bonus Starpoints® or benefit from additional discounts when dining at the Panorama Restaurant.
View details and book your table
View Terms and Conditions on SPG Restaurants and Bars site
Dinner Daily: 7:30 PM - 11:30 PM
Bar Daily 3:00 PM - 2:00 AM