Dining from Lisbon's Highest View
Meet Lisbon from one of the most glamorous and renowned restaurants.
Located on the top floor of the Sheraton Lisboa Hotel & Spa, the Panorama Restaurant offers a selection of culinary experiences, combining traditional Portuguese cuisine with a touch of urban flavour, in a sophisticated atmosphere, while offering the breathtaking views of the vibrant city.
Gallery
Albums
Photo Gallery
Video Gallery
À La Carte
Taste our menu filled with temptations and textures waiting to be discovered. Enjoy the great selection of appetizers, fish and meat dishes and deserts. A great variety of traditional dishes with a touch of fusion and international flavours.
Appetizers
Sea urchin ceviche, red tiger prawn, fresh algae, tobiko roe, shrimp hosts, sweet potato soufflé and cucumber
Sea scallops laquered with Sechuam pepper, vodka and strawberry "morangoska", corn polenta, whelk, goose barnacle and tobiko roe
Venison loin, pear purée, green pistachio and mushrooms
Our version of the chicken soup
Grilled foie gras wrapped in phyllo pastry, peanut crumble, pumpkin purée, hibiscus caviar and lemon nuances
Granny Smith apple carpaccio with creamed Chevre cheese, grapes in two textures, dried fruits, mushrooms and pumpkin
Main Courses
Codfish confit on cauliflower purée, stewed cod belly, onions, olive powder, mayonnaise and vegetable chips
Sea bass nestled on lemonade purple potato purée, caramelized scallions and mushrooms
Tuna "mi cuit" with clam polenta, shallots, pickled radish on a seafood cream
Risotto with baby squid, cherry tomato, rocket leaves and Parmesan cheese shavings
Boneless rack of suckling pig, al ajillo style shrimp, potato and celery terrine, apple purée and bergamot
Our tribute to the traditional Portuguese stew "Cozido à Portuguesa", snuggled on a turnip purée with savory cabbage, carrots and Portuguese pork sausage
Our beef stone steak with tomato purée, organic vegetables, mustard and garlic butter
Rack and loin of lamb with mint sauce, couscous, chestnuts and cepes ragout and eggplant purée
From the Grill
Lobster with a garlic coriander butter sauce
Side Dishes
Herbed sautéed potatoes, Creamed potatoes, Rice Potato au gratin, Mushroom rice. Creamed spinach, Sautéed vegetables, Tossed salad
Sauces
Peppercorn, Butter, Spicy hot, Chimichurri
Desserts
The flavors of the traditional "Pastel de Nata": custard pastry on coffee crème, caramel ice cream and cinnamon nuances
Mango and papaya curd, yogurt ice cream, pistachio crumble with hints of lemon
Chocolate textures with Western Portuguese pear, walnuts and caramel
A harmony of the Granny Smith Apple, almonds and vanilla
The tiramisu with chocolate zest, raspberry and coffee ice cream
Our tray of Portuguese cheeses
Notes: Should you have any food allergies, please advise your service attendant.All prices include 23% VAT.Guest complaint book available.Prices may change according to seasonality of the products.
Wine List
We have an extensive wine list to compliment your meal.  Your waiter will be on hand to guide you to the wine that compliments your meal.
Special Offers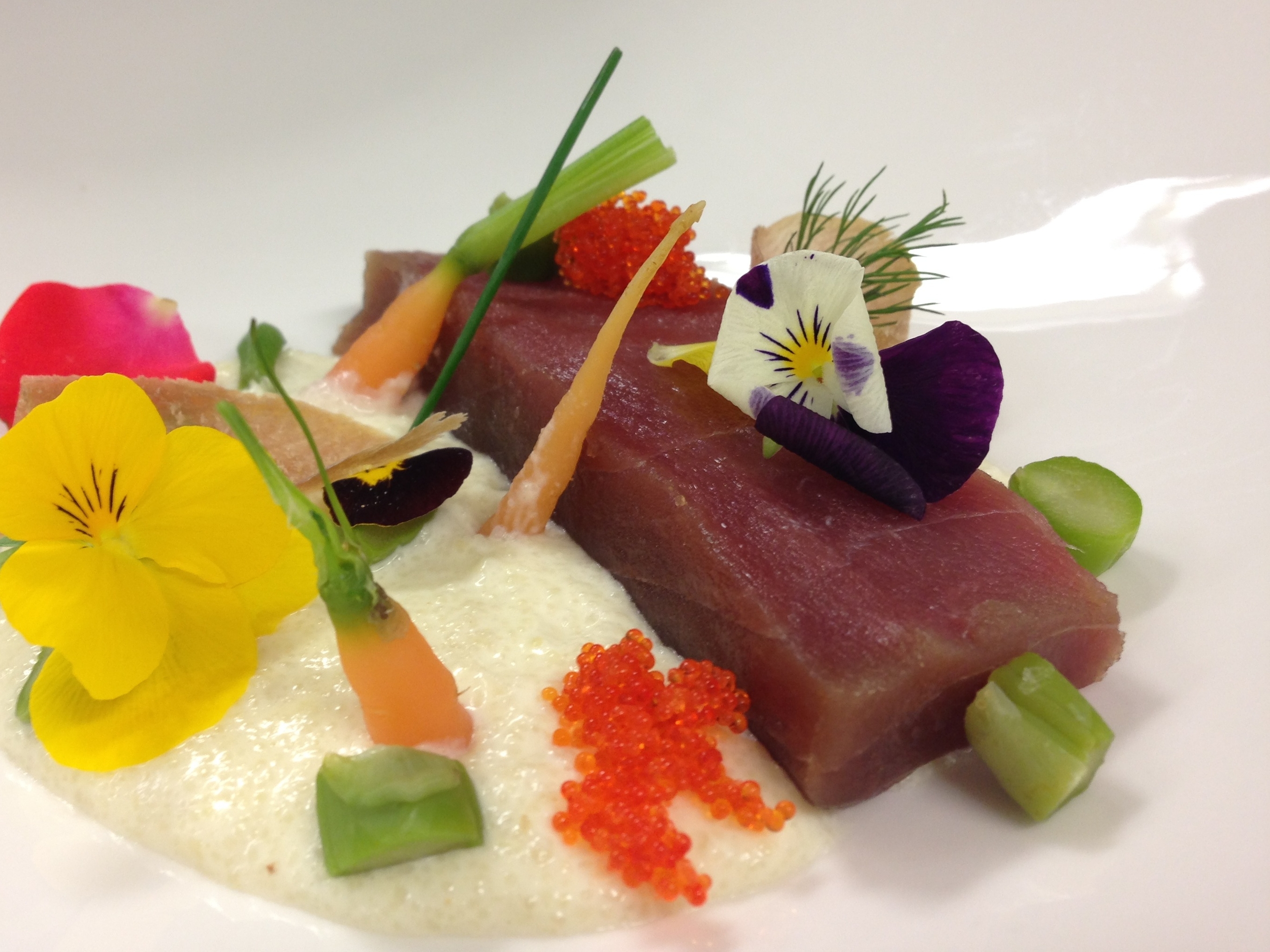 Taste the SPG Life
SPG® Members may earn Bonus Starpoints® or benefit from additional discounts when dining at the Panorama Restaurant.
View details and book your table
View Terms and Conditions on SPG Restaurants and Bars site
Dinner Daily: 7:30 PM - 11:30 PM
Bar Daily 3:00 PM - 2:00 AM